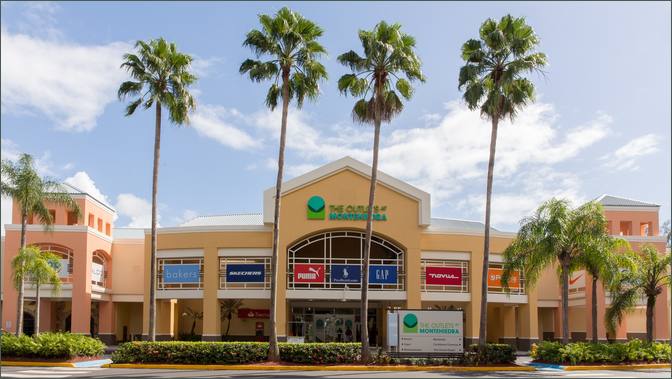 The Outlets at Montehiedra
9410 Avenue Los Romero


San Juan

, PR

00926




This property is located just 6 miles south of San Juan on PR 52, the island's only north/south expressway. The property is highly visible as 125,000 cars per day utilize that portion of PR 52. The property underwent a $21M renovation and repositioning converting it to outlet/value oriented in 2016. As a result, it is now the closest Outlet center to San Juan with Barceloneta being ~30 miles to the west and Canovanas located ~12 miles to the east.

The center has a strong anchor line up with Mega Marshalls (includes HomeGoods), Big K-Mart and Home Depot, all of which are in the top 2 for their chain on the island. As part of the 2016 renovation, Caribbean Cinemas invested over $10M to create the island's first IMAX, 4DX amusement concept with 14 screens and stadium seating. The food offering at the property includes high volume Chili's and Macaroni Grill, as well as local favorite Cayo Caribe. IHOP and El Meson round out the mix.

Montehiedra is an affluent bedroom community with upscale housing diversity. Over 20% of the island's 3.5M residents live within 10 miles and 10% live within 5 miles. The average household income of $51,100 far exceeds the island average of $36,000. Montehiedra is just 5 miles south of Plaza Las Americas and many customers utilize the convenience and ease of access to make this their primary shopping choice.

The property is 20 minutes from the airport and 10 minutes from Condado, the CBD of San Juan.